It's ball season once again! Yahoo...that spells warm nights (we're still waiting for those!) at the ball park, with friends and family. It used to mean lots of ball practises...and many runs around those bases. But I'm better off in the bleachers these days...I can hoot and holler with the best of them.
I played ball for more years than I can mention...toting my young children along to many ball parks.
I happened to play for one of the
winningest
teams in the women's league...L&M Mini-Mart was a formidable foe! (The name left a little to be desired...but they were wonderful sponsors.) And what fun it was to play with two of my sisters, and a bunch of friends. It felt great to win...but not at all costs.
There are more important aspects to the game than winning...like how you feel about yourself when the game is over. I was reminded of that very thing last week when I saw this softball story on the news.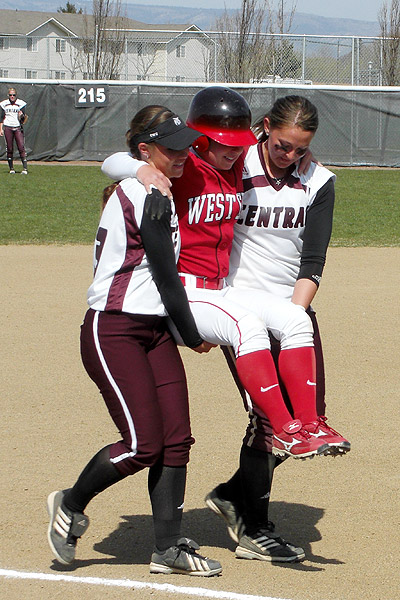 I'm not planning to play ball this season (unless I happen to show up at the ball park to cheer...only to be persuaded once more by my son that I really need to fill that hole out there until the regular player shows up!). But I'm looking forward to watching lots of ball...here, there and everywhere. We just got tickets for a New York Yankees vs. Seattle Mariners game in September...


...and are planning to watch our own Vancouver
Canadians
play at Nat Bailey Stadium sometime over the summer. And I'll be rooting for my team...but I know that winning isn't everything!